They have done a lot for us and for our breeding program, and through their puppies they have contributed to the fact that the Lühlsbusch Labradors meanwhile hold a firm position as a Labrador kennel in Germany.
Now in their retirement years they are beloved and slightly pampered old age pensionists: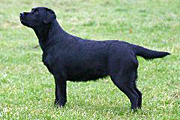 Gemma aus Lühlsbusch
*10-16-2004
Gemma looks more and more like her mother Olive – curious, always inquisitive and permanently hungry.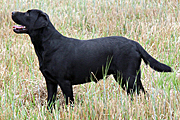 Pauline aus Lühlsbusch
*12-30-2007
Pauline moved into a perfect retirement home with lots of attention by a big family.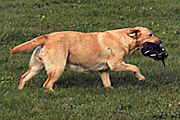 Sonne aus Lühlsbusch
*03-10-2009
Sonne is for the future unburdened by the tasks of rearing and educating her puppies; her main job is now the transfer of her experiences from the shooting field to the youngsters; we hope that she will accompany us for many more years as the doyenne of our picking up team.